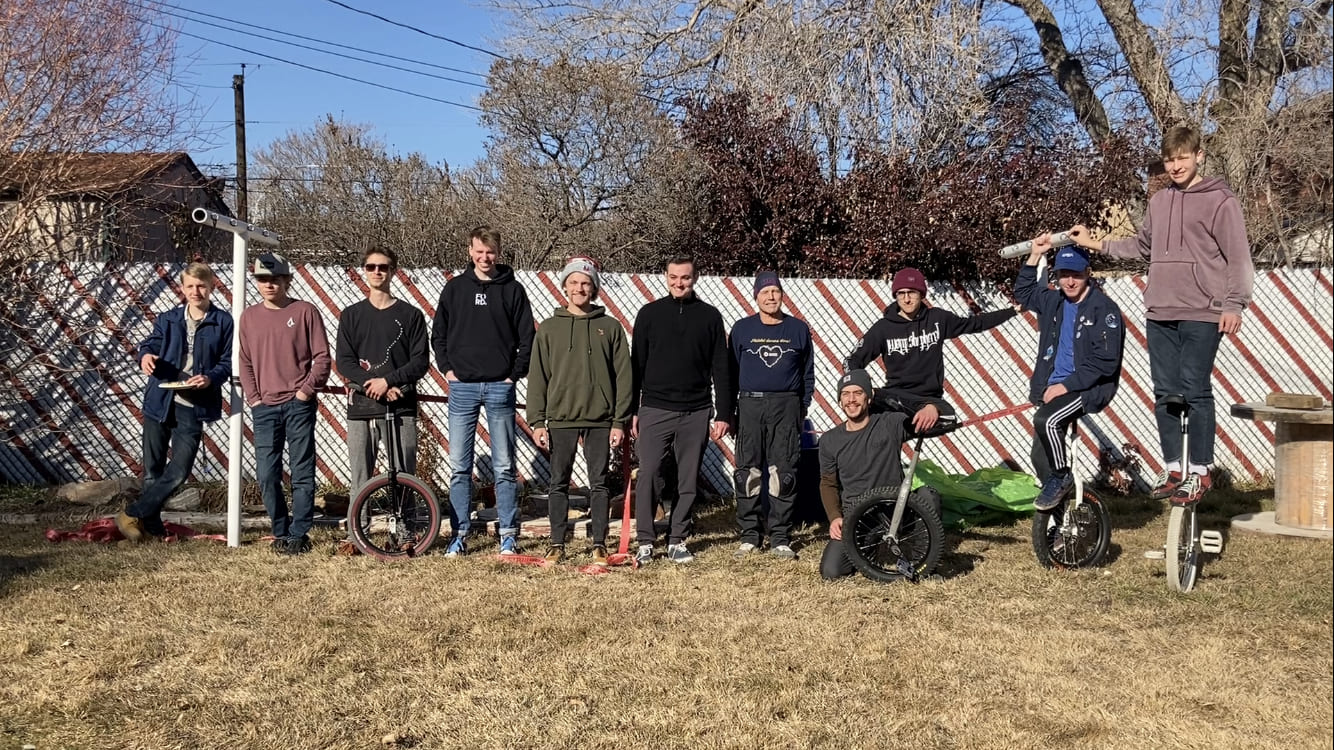 About Us Since July 2021

Founded with the purpose of bringing together a few friends who liked to unicycle, we quickly grew into a diverse group with several dozen riders of all skill levels and disciplines.

We ride muni in the Wasatch Mountains, trials and distance around Salt Lake City, and occasionally take trips to other states and countries for unicycle events.

All unicyclists are welcome to ride with us. Our members ages range from 18 to 65+ and we typically have 5-20 riders at events with varying disciplines and levels of skill.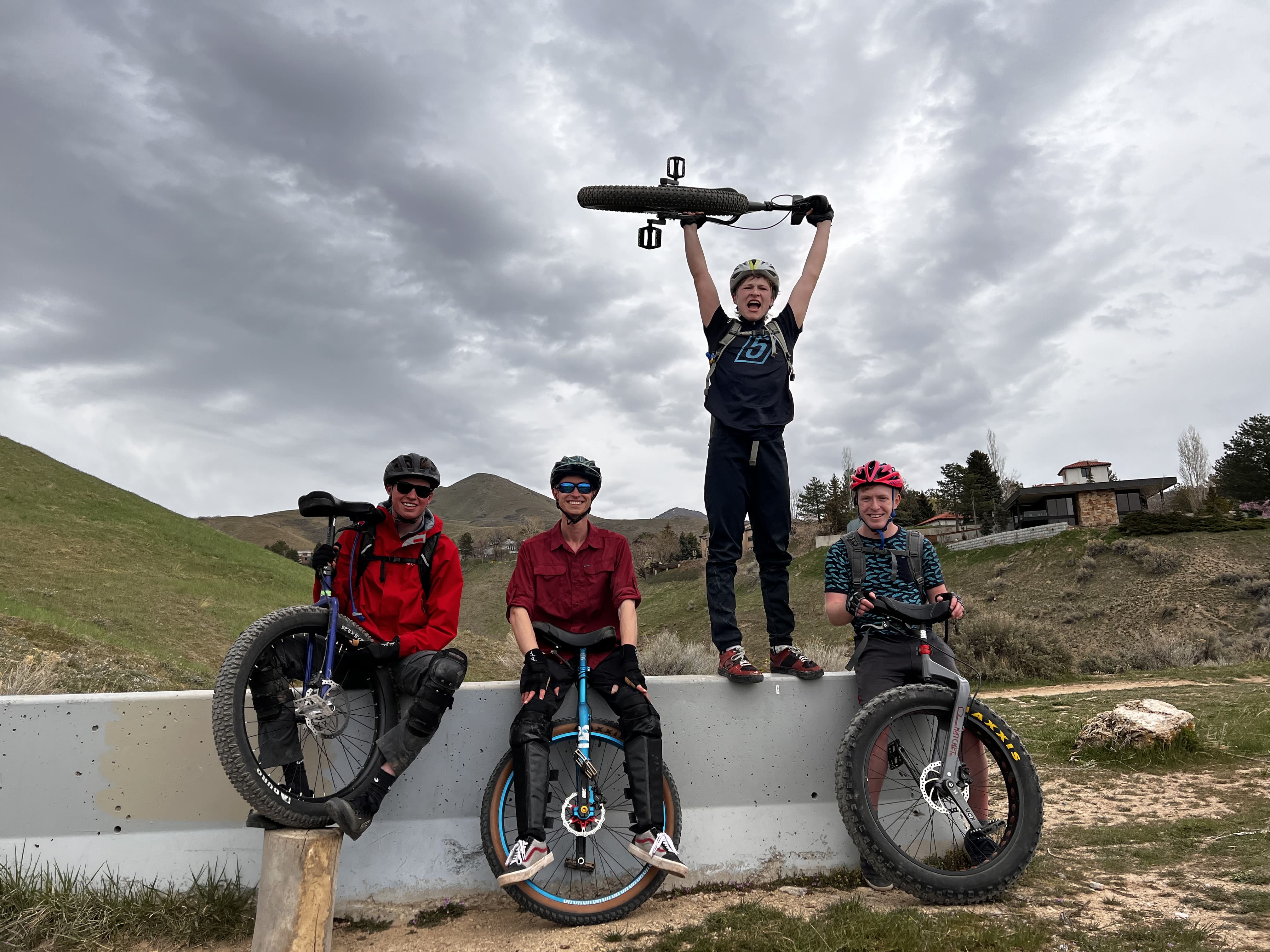 Whether you aspire to ride a unicycle for the first time or to achieve a podium finish at the Unicycle World Championships, here you will find a community that supports your vision and journey
The Utah Unicycle Club aims to introduce the sport of unicycling to a wider group of people and to share the joy, growth, and spirit of self-improvement that comes with pushing your limits and improving your skills with each ride
There are opportunities for all types of riders: We host and participate in a multitude of local, national, and international events, from training days and weekend getaways, to parades and competitions.
We invite you to join our Discord server to be a part of the dialogue and to see the latest updates on events, rides, and more. Key events will also be viewable on the Calendar.